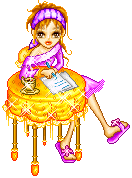 The Value of Hiring a Copywriter for Your Business
By, Imogen Rayne
Have you looked into the advantages of hiring experienced copywriters instead of trying to do-it-yourself? Did you know that they could save you money, while selling your product with their written words? If not, it is time to check out why a partnership with an educated and experienced copywriter would benefit your company in the future. Additionally, you will be able to work together to develop a successful ad campaign.

Valuable Asset

The right copywriter can use their words to paint a tantalizing picture and capture a potential customer's undivided attention. They can create a buzz about your product or your services, by enticing potential customers with their words. Furthermore, the copywriter can become a valuable asset, since they have an extensive background in writing and selling. However, be sure to checkout his or her portfolio and references, before hiring anyone.

Cutting Costs

A professional copywriter's fee may seem too expensive at first, but you will only pay for their services once. However, hiring a professional is less expensive, than hiring an advertising agency or a special employee for each project. In addition, you will not have to worry about meeting deadlines or paying unexpected costs. The copywriter can focus on finishing the projects, instead of dealing with multiple clients or daily work responsibilities.

Beneficial Partnership

Working with a professional copywriter will allow you to maintain full control over your project, as it comes together. This new partnership is important, because you have intimate knowledge about the products or services you are promoting. The copywriter should be able to meet your communication needs, while working side by side with you. They should also be willing to listen to your suggestions, exchange ideas, and make immediate changes when necessary.

Conclusion

Copywriters are a valuable asset to any business, especially when you are looking ways to cut your current overhead costs. They are able to bring a fresh and unique perspective to every project, while promoting your product or service. With the right copywriter, your business can excel and eventually become a household name. Therefore, it is important to locate the right person for the job, since your company's reputation depends on it.


Contact Information
If you are interested in retaining my services, please fill out the form below. In addition, include a brief descrption of your copywriting needs, even if your project is not listed under the Services Available page.